The weather has changed quite drastically in the past few days. This morning it was in the low 40's when I got up. Since my knee was not improving and most pilgrims recommend missing the 15km of industrial suburbs of Burgos I opted to take the bus to town. Joining me were Jo and Marnie.
I had a huge breakfast at the hotel including hot chocolate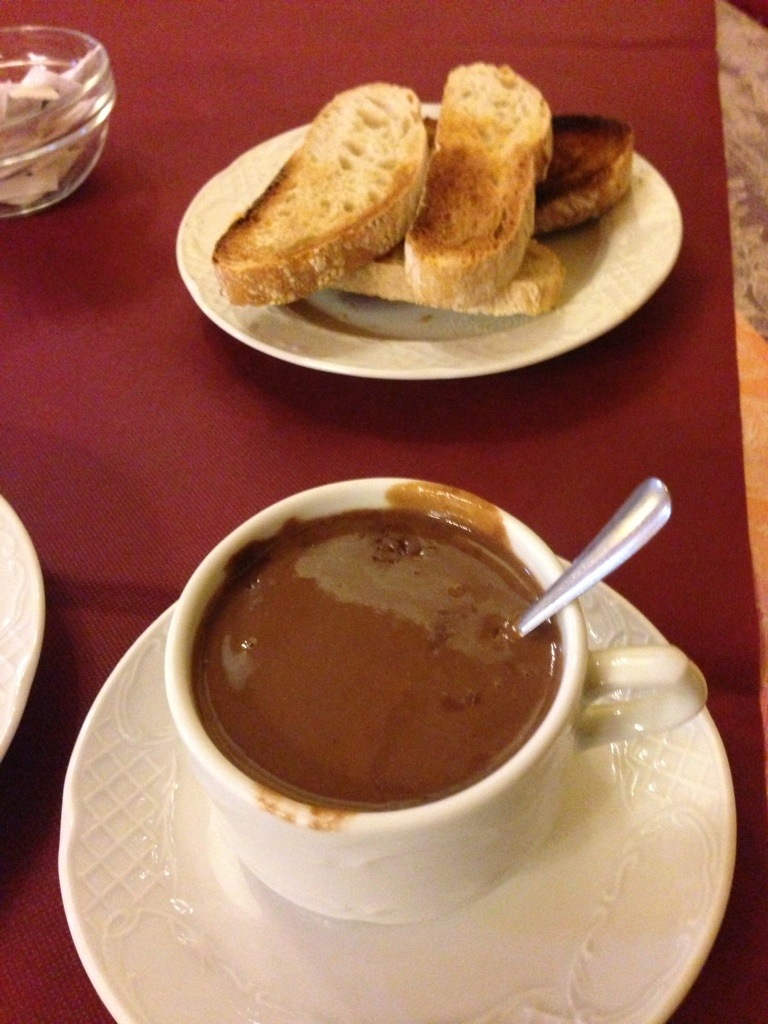 Is it hot chocolate or is it pudding? Yes.
We got down to the bus stop and met a young American, Amos, from Minnesota. He was also taking the bus to Burgos. He had blisters on his feet and had spent two days in the municipal albergue in Villafranca. He was very homesick and just wanted to go home. Between the three of us, Marnie, Jo and myself, we tried to cheer him up.
We took him around Burgos and got him situated in an albergue. He joined us we wandered around town and even on my oh-so exciting quest for new socks (the Thorlo cool max socks are taking three days to dry, and are a bit too big to fit in my boots any more.) We met up for lunch and then broke for siesta.
On my way the my hotel, I ran into the three Canadian guys. I invited them to meet up for dinner.
During siesta I caught up on my blog entries. I am staying at the El Cid, and my room is right across from the Cathederal de Santa Maria. I know I am not staying in the albergues with all the faithful pilgrims, but my hotels are always next to the biggest churches. Maybe with my hotel choices, I am getting a little closer to God.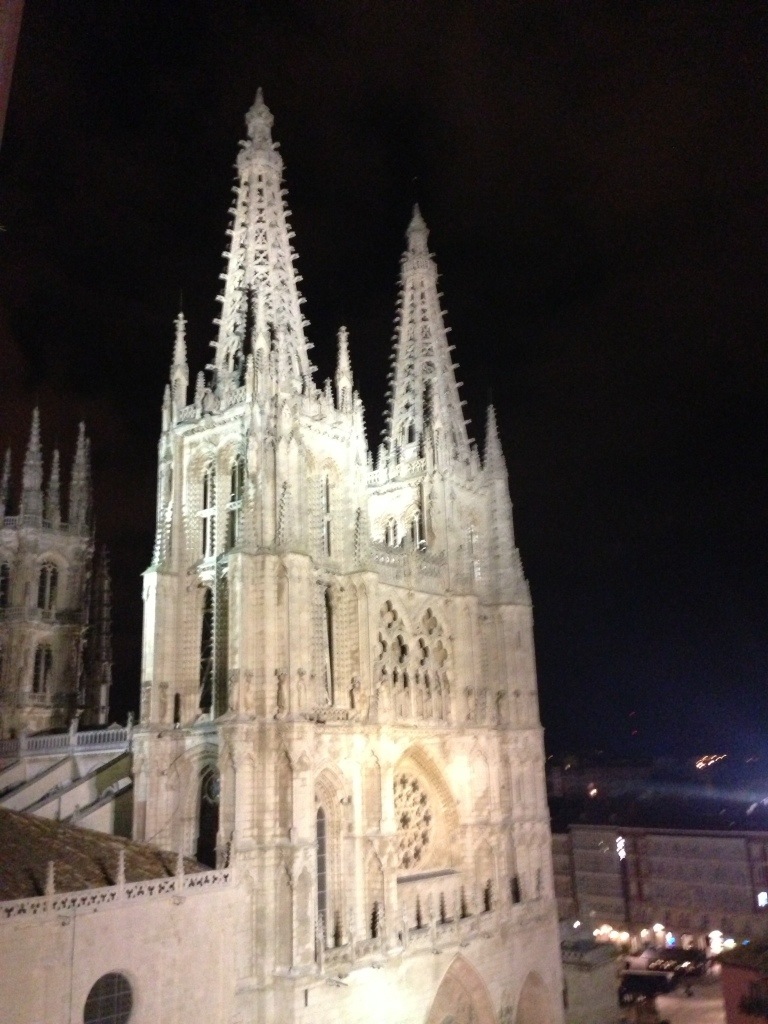 Burgos is a much busier town than Logroño was. It is a bit of sensory overload coming from days of solitary walking and nights in towns with an average population of 100.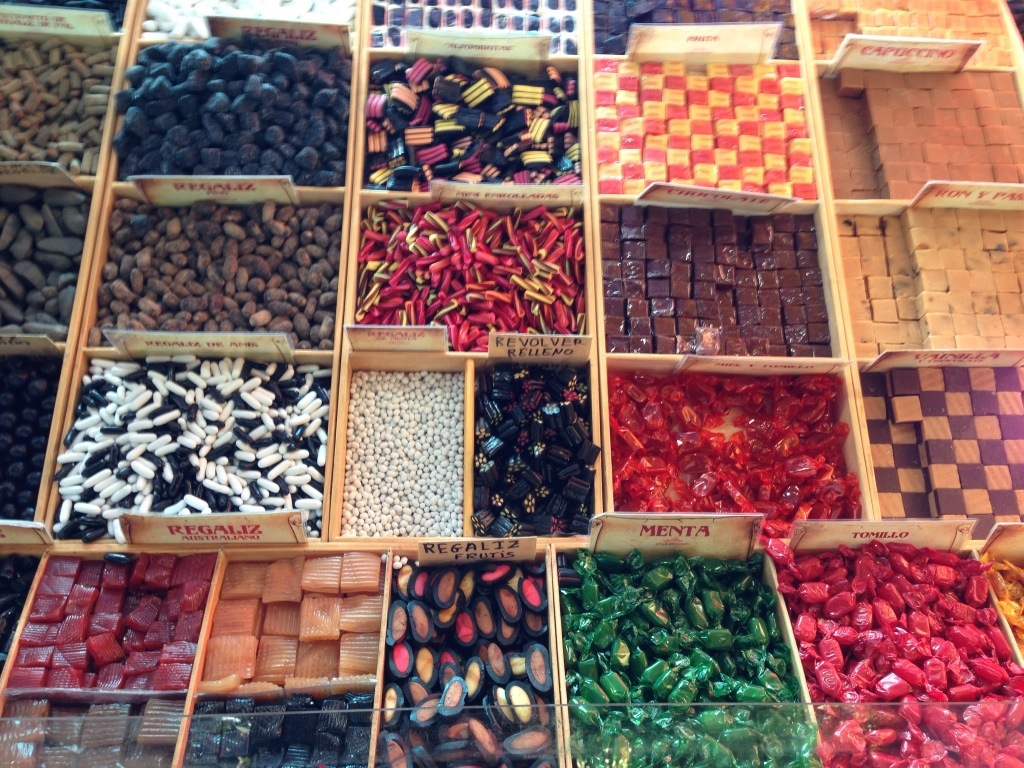 Local candy for sale at the medieval faire
There were 14 of us for dinner, just a busier time. (Everything is busier here.) After dinner I went to have a drink, and was treated to a medieval parade and a long conversation on South African politics. (Corruption, corruption, corruption)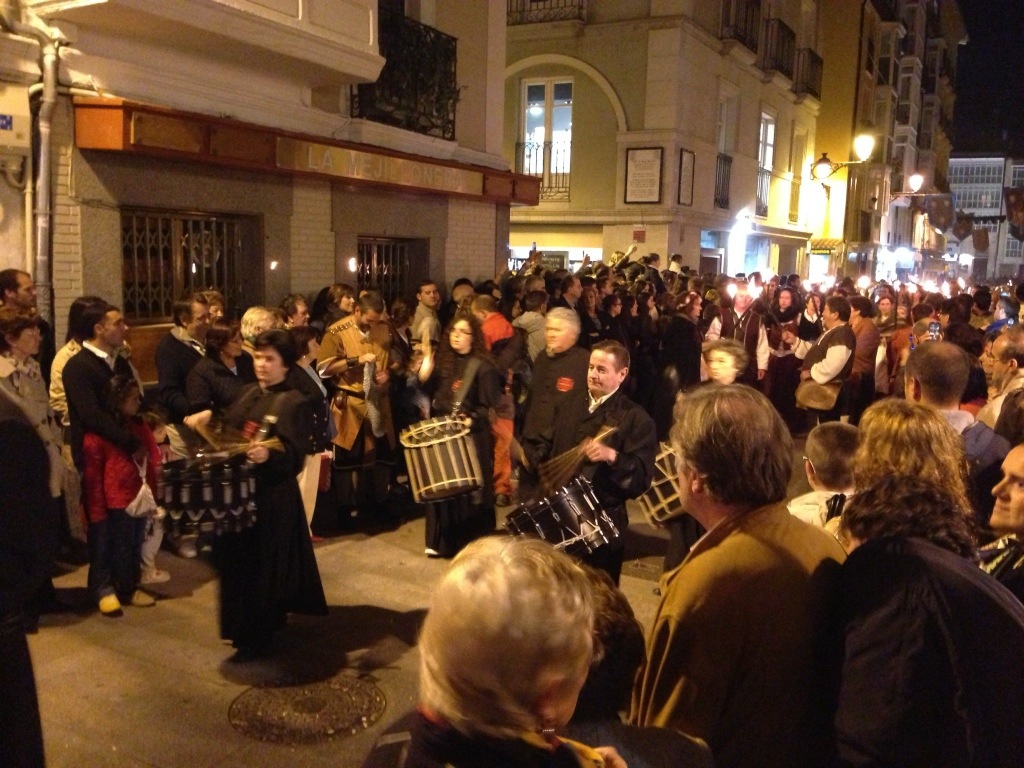 It was a restful day. It was first time that this felt like a vacation. Taking another day off tomorrow.
FitBit Stats:
Kilometers walked: 7.4
Steps taken: 13,026
Floors climbed: 21