Not wanting a repeat of yesterday's pre-dawn escapades, I opted to leave later today. The walk today would not be too long. In the Brierly guide it suggested staying in San Juan de Ortega, but this is a very small town (population 20) and only has 70 beds for Pilgrims. Since I am a slow walker, I didn't think that I would make it to town to claim one of the 70 beds. I opted to stay in Villafranca.
The walk was quick. I actually tried to slow down, so as not to get to the albergue too early. I stopped in each of the three towns between Belorado and Villafranca: Tsantos, Villambistia and Espinosa del Camino. They were all pretty small towns. I did manage to meet a farmer in Tsantos who was transporting a load of live chickens in a wheel barrow. I did not get a picture of this. I was a little dumbstruck by it all.
The path was smooth and relatively easy with a gentle ascent of only 125 meters.
Between Espinosa del Camino and Villafranca there was a field of sunflowers which were wilted on the stalk. Other pilgrims had left messages for those after them. It certainly added a bit of variety to the walk today.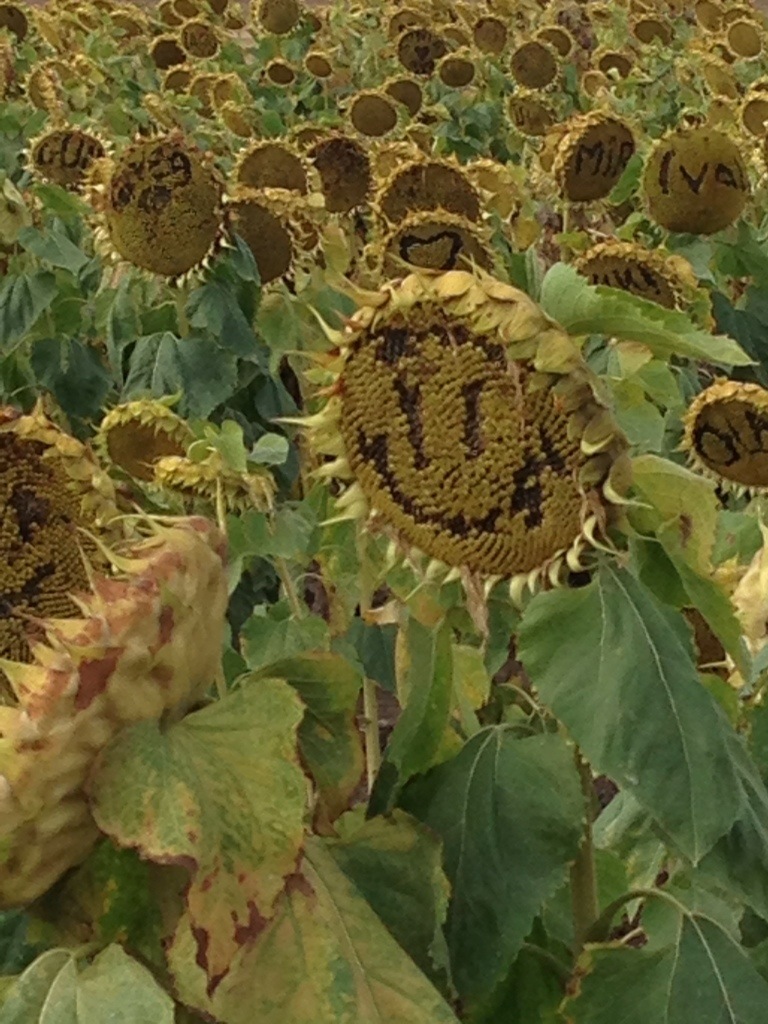 In Villafranca I stayed at the San Anton Abad. This was a hotel with an albergue in the back. The owner of the hotel has walked the Camino and converted part of the hotel to albergue as a means of giving back.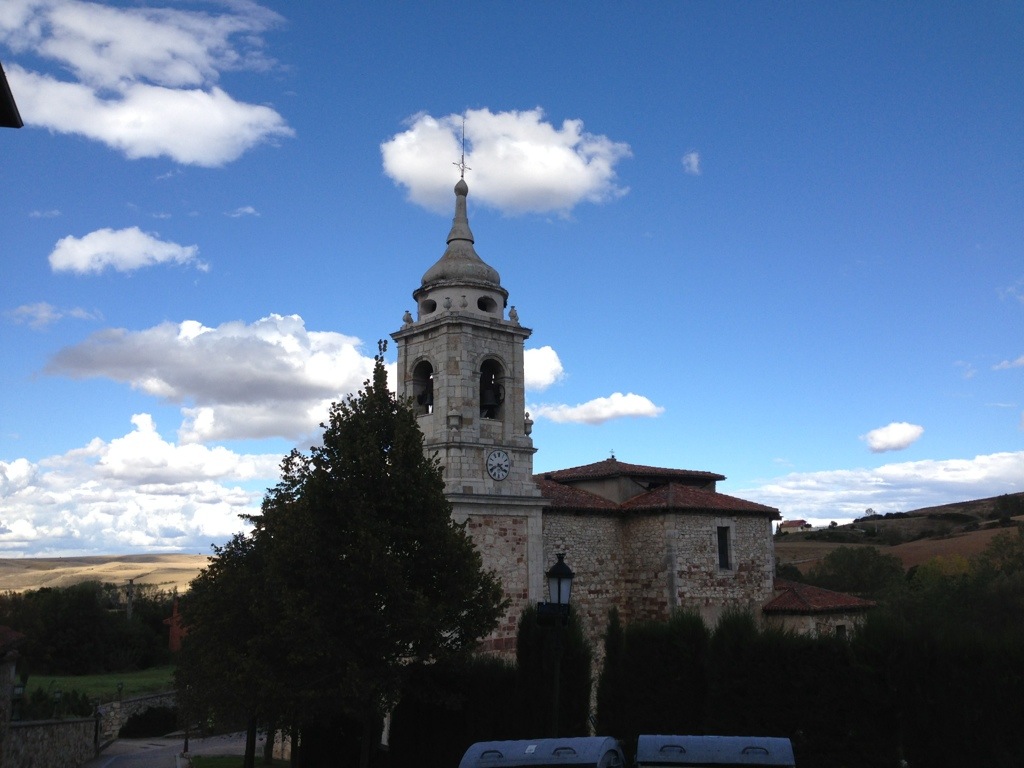 The church in Villafranca, right across from the hotel/albergue.
I had dinner with Jo from Warwick England and Jeremy from Oxford. After dinner the wireless finally began to work and I made plans for the next day in Burgos.
All in all a quiet day, peaceful and restful.
FitBit Stats:
Kilometers walked: 17.01
Steps taken: 23,181
Floors climbed: 63