Here are some of the photos I hadn't published with my posts.

Pamplona Cathedral
This is one of the few photos I took of Pamplona. Since my phone was dead all day, and I was busy with errands, the first time I was able to take pictures was around 6:30. That was perfect timing because the light is great at that time of day.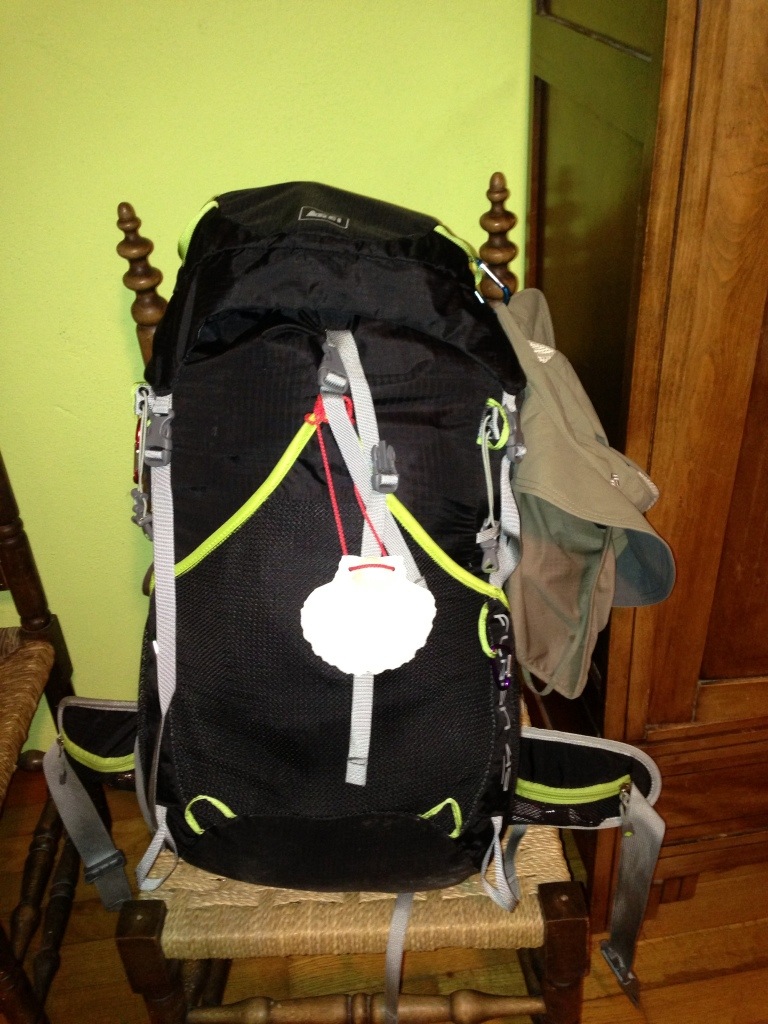 My backpack
Here it is, fully packed and with a scallop shell signifying that I am a pilgrim.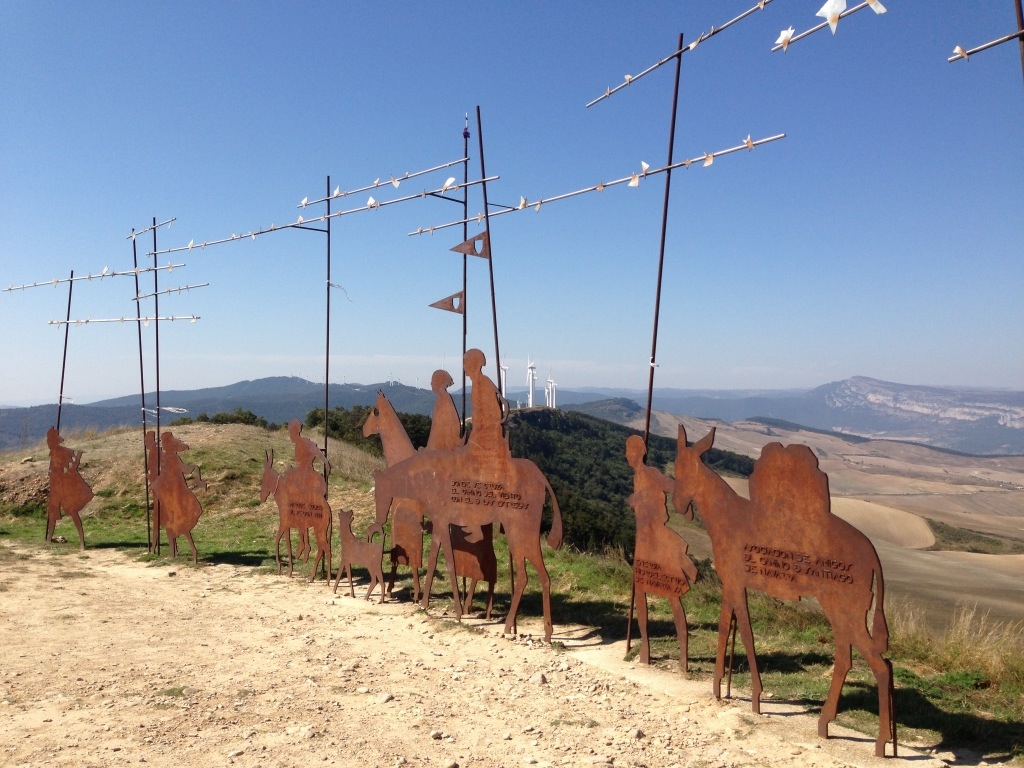 Alta de Perdon
At the summit of Alta de Perdon, with the sculptures of Pilgrims in the foreground and wind mills in the background.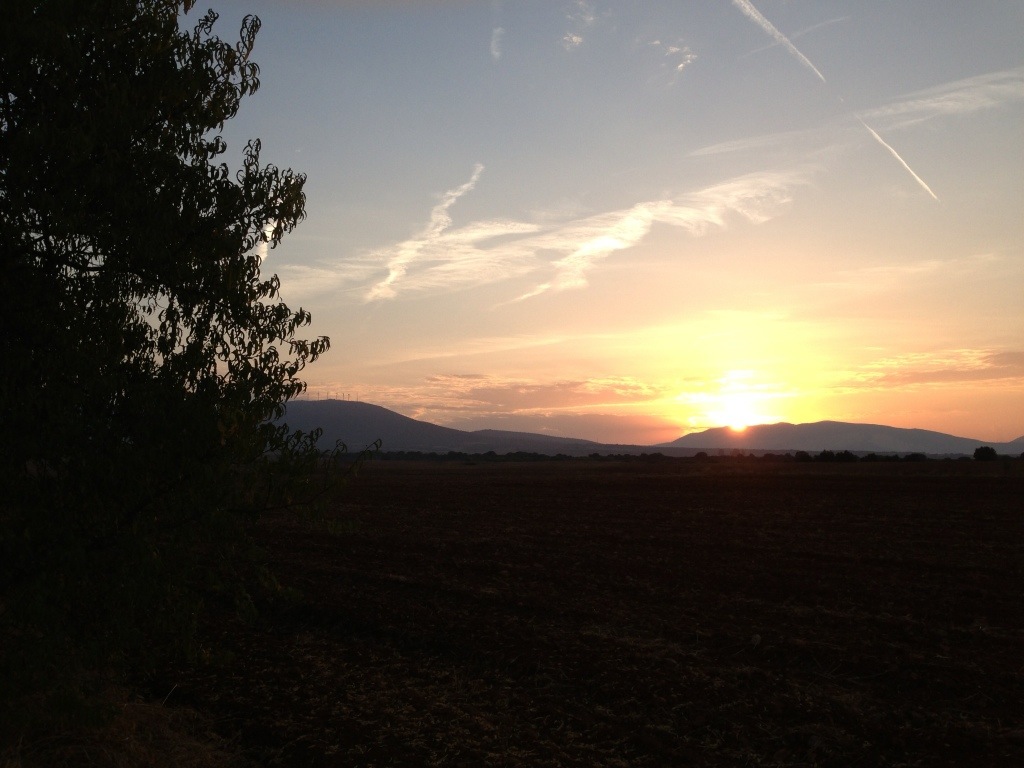 Sunrise
This is one of many sunrise pictures I have taken. It's pretty easy to be up and on the road before this early, because the sun doesn't rise until 8:00.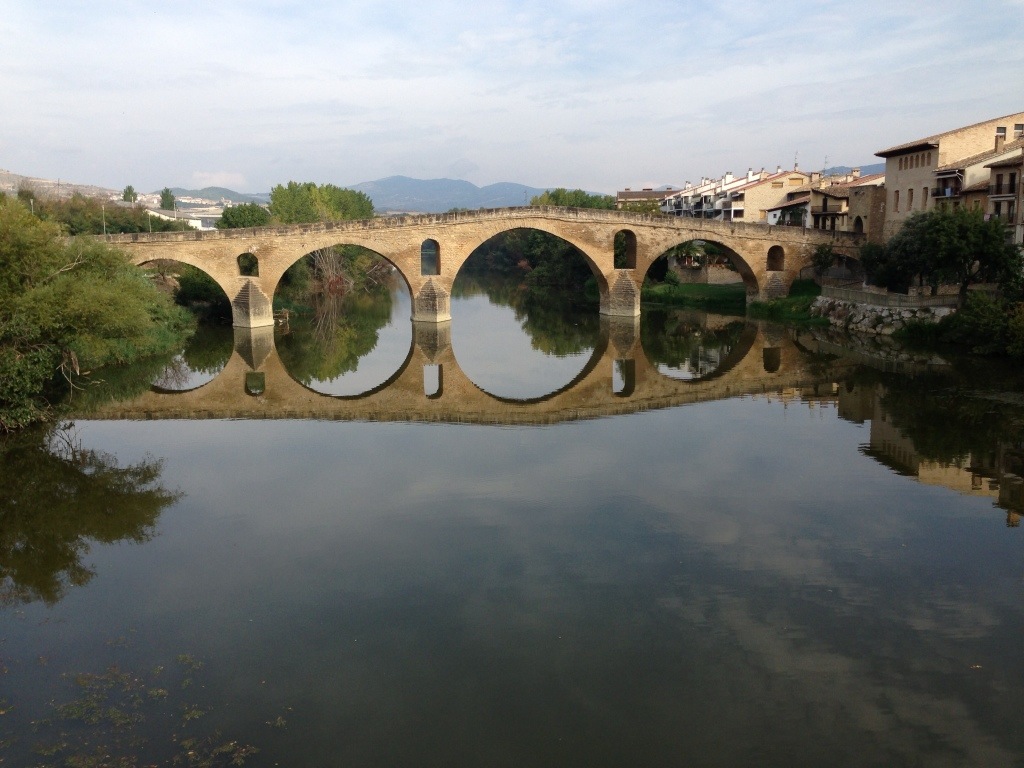 Puente la Reina
This is the pilgrims bridge for which the town of Puenta la Reina is named.

Cirauquai
These are the church bells that rang every 15 minutes in Cirauquai. Yes they were right across the (small) square from my room. I slept well nonetheless!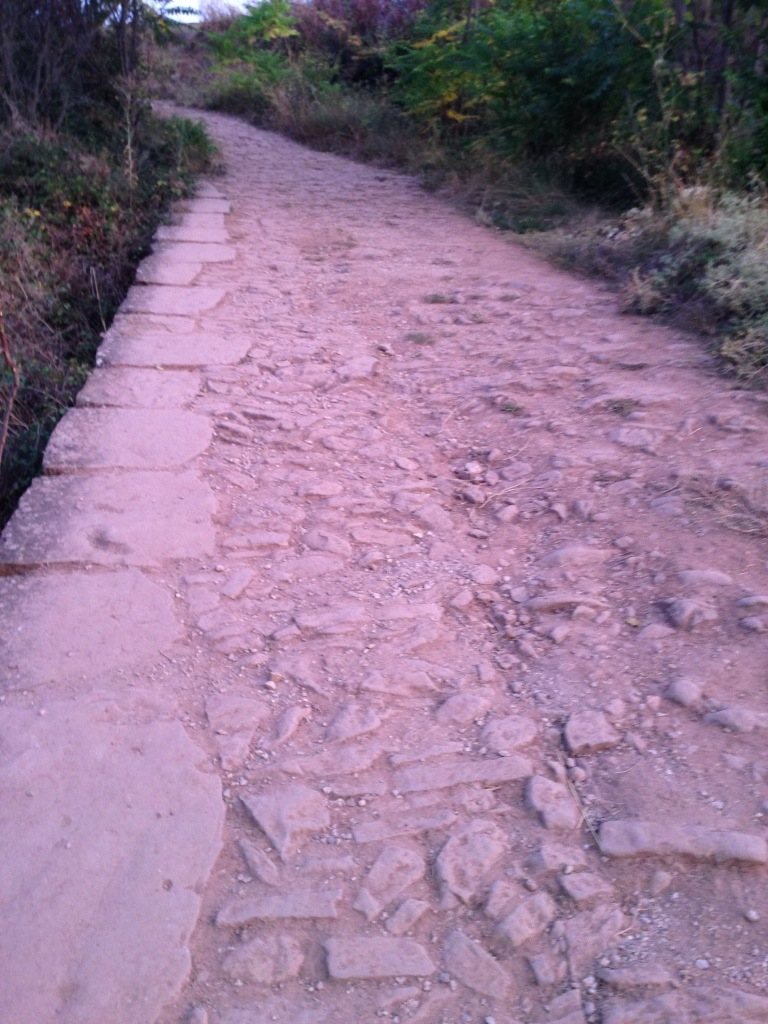 Roman Road
In need of a little maintenance, but still going strong after 2,000 years.
More photos later.